I finished this dress for BabyL a while back, but haven't had time to do much blogging lately. But today I finally have some me time and I'm not tired/exhausted/procrastinating…not a bad day today…
No further ado…here is the dress!
The dress is inspired by this pattern by Vikinggarn (in catalog 1305)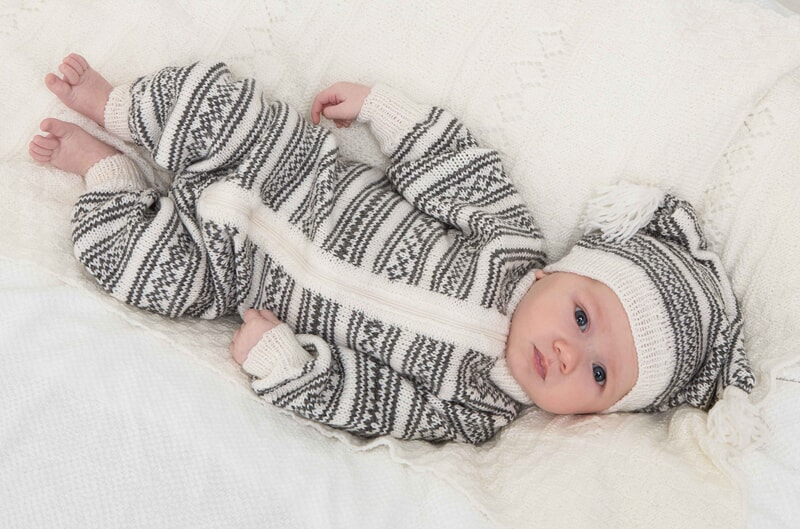 (picture borrowed from Viking Garn)
As my sweet mother-in-law is knitting a patterned dress for BabyL, I thought I would make a simple one- this being my first knitted dress and my first knitted garment with a zipper. The dress is knitted in some leftover yarn (Ullteppegarn by Gjestedal) I had from a baby blanket for SweetieS (read about that blanket here).
The dress didn't turn out as I had planned though. I had put in a zipper that was a few centimeters too short, thus improvising with a flap at the top of the dress. I also wanted this to be a unique dress for BabyL like SweetieS had – a "Team 2012" overall- so I added some 2014 details, 2014 elbow patches. The hearts I made following this pattern by Creating Laura and sewed on the numbers.
With one knitting project finished I'm off to start another one….this time a Christmas gift for a little sweetie. Hopefully I will finish in time.
- have you knitted any dresses and put your personal little twist to it?
- have you started planning your Christmas gifts?